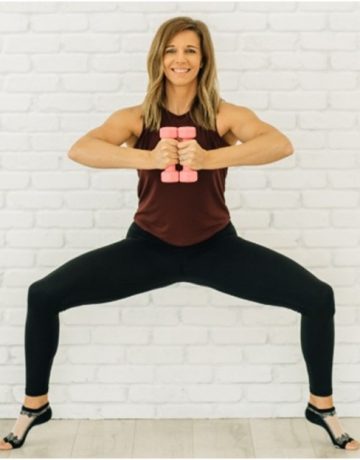 Experience:3 Years
Age:28
Weight:77 kg
Email:example@example.com
Phone:801546142343243
Stacey is a wife, mom of four boys, group fitness instructor, and health enthusiast. She was a competitive gymnast for ten years which sparked an early love for physical fitness and about four years ago decided to start teaching group fitness, where she found her passion.Her certifications are in Barre, UpBeat Barre, Zumba, Balletone and High Fitness. Stacey strives to make workouts fun and is a believer in regular movement being a big component to feeling our best.She wants to help you get stronger, increase confidence, improve stamina and ultimately function/feel as good as possible.Checkout her awesome energy for Free on the Fitsentive App.